Our Countdown the Pledge Manager continues and we are down to Day 4 now!
Click to see the prior Countdown Days (if you missed any):
9 – Lone Wolf Mission 
8 – Tartarus Mission 
7 – Cryptobiosis Mission 
6 – The Lost Fleet Campaign
5 – Pilgrimage Scenario
4
Deadly Frontier is a full add-on campaign that costs $59 and comes in a separate box with the 2nd Wave. It includes over 700 cards, 12 cardboard Ship Book pages and 12 miniatures as well as a new Log Book (over 80 pages), Planetopedia (more than 18 boards) and a Galactic Map with over 30 systems.
With Deadly Frontier, you have 24 alien crewmembers (recruitable from 6 different races) with their own equipment and action cards. And they have unique actions that humans just aren't capable of!
Deadly Frontier is a campaign that is a bit different from other ISS Vanguard missions. For this campaign a group of human and alien crewmembers race to a rendezvous point only to find a vast field of debris left from an intense space battle! You are stuck there however, almost out of fuel and with very limited supplies! Rather than waiting for help (which likely will not arrive), you try to make this your new home. And if that sounds bad, it gets worse! That huge space battle left more than just debris … the danger that was a cause of that battle is still in the area waiting for an opportunity to strike!
And… here is something interesting about this campaign. Perhaps you remember that during the GameFound campaign Awaken Realms asked us (those who were pledging our support for the game) to VOTE on several options and the option with the most votes (ie, the #1 choice) would be implemented into the game! However, Awaken Realms realized that many supporters really liked the #2 choice in these votes as well. And so they have incorporated those options that got the 2nd most votes into the Deadly Frontier campaign!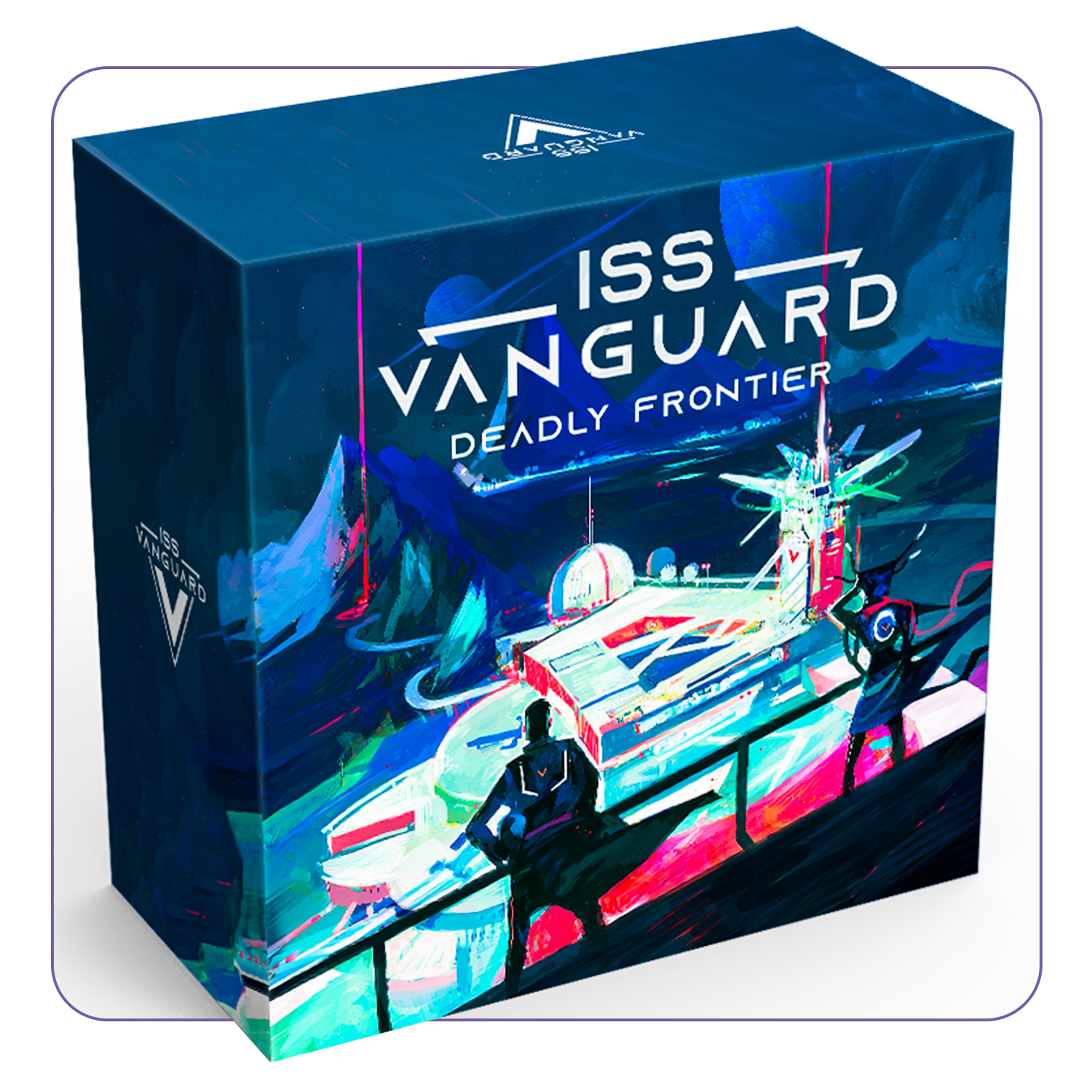 The story of "Deadly Frontier"
They say in the old days, the Last Port was a heap of junk, cobbled together on some long-forgotten battlefield by a group of survivors. They say if you descend deep enough into the old, abandoned corridors at the heart of the station, far from the bustle and the color of its populated districts, you will find pieces of starships, haphazardly welded together, protecting an ancient generator that first powered this place. It's hard to believe that, looking at what the Last Port is today. Then again, I learned there's often a grain of truth in the old tales from the borderlands. Maybe I will stop by the Idemian district one day to learn more about the times when this place was a center of a vast frontier. However, considering countless distractions the Last Port offers to travelers, I might be hard-pressed to find time for old recordings and dusty archives… 
At'ha, Tineid Merchant of the Yag Tribe 
What is included with Deadly Frontier? (quick answer: quite a lot – as seen by the 39 items in the list below)
Twelve additional Ship Book pages (including space station modules)

Sixteen new Card Holder pages for the Ship Book (with new mechanics and rules)

168 additional Ship Book Cards… including alien upgrades, mercenaries, colonization efforts, production project, research, blueprints and more

New Galactopedia with 20 Star Systems and over 80 interesting places to visit

New 36 page Planetopedia book

New 80 page Log Book Journal

Newly added 24 Alien crewmembers

4 new humanoid alien crewmember miniatures

4 new non-humanoid alien crewmember miniatures

24 Alien Crewmember cards

30 new Human and Hybrid Crewmember cards

18 new Action cards for Security Section Alien Crewmembers

18 new Action cards for Engineering Section Alien Crewmembers

18 new Action cards for Recon Section Alien Crewmembers

18 new Action cards for Scientist Section Alien Crewmembers

46 new Discovery cards (including 2 new Discovery types)

25 Unique Discovery cards

30 new Alien Discovery cards

60 Equipment cards for alien equipment and tech

40 new Settlement Point of Interest cards

120 additional Points of Interest cards

28 additional Planetary Information cards

60 additional Events and Mission cards

Corrupted Shardfly miniature

Lithoidian miniature

4 new Threat cards

14 upgraded Threat cards

80 new biomes Hazard cards

PLUS All runner-ups in the Community Voting are included (even some 3rd place votes)

Accidian miniature / threat card

Amphibian Leaftrap miniature / threat card

Eight additional Planetopedia pages

Four new Planetary Information cards

Sixteen additional Log Book entries

Three added Unique Discovery cards

Fifteen added Point of Interest cards

One additional Threat card

Six additional Mission and Event cards

Sixteen new Hazard cards
Two miniatures are included to represent the new alien allies. Here is the one that has a similar form to that of humans: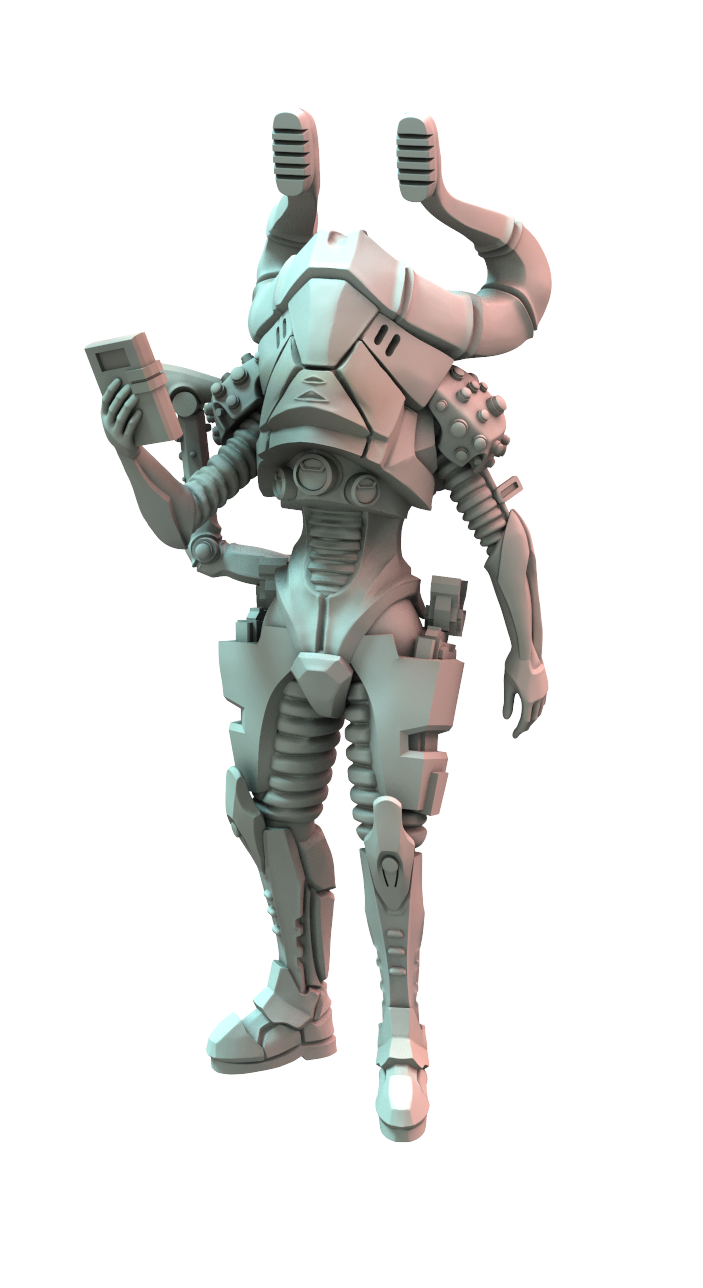 Click => Enjoy the full Update #15
Click => Back to 3 column view